Design
Engineered System Design & Plant Layouts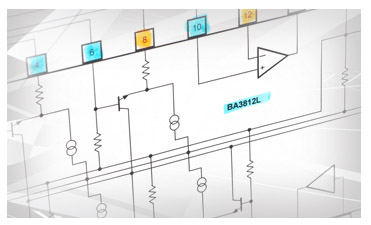 Conveyor Dynamics designs, engineers and manufactures conveyor systems to make your production flow more efficiently. We provide equipment and plant layouts in AutoCAD that can be easily customized to suit your exact needs. We also utilize SolidWorks for 3-D Modeling for concept drawings, product development, and layout design to assure accuracy and integrity.
Our conveyors and processing equipment is designed for...
Mechanical Simplicity - Our conveyors have relatively few component parts minimizing maintenance requirements as well as spare part inventory.
Energy Efficiency - Our conveyors use an energy efficient, natural frequency, dynamic drive system and chrome manganese steel coil springs (on most units) that reduces horsepower requirements.
Vibration Isolation - The counterbalanced and isolated design isolates vibration transmissions and eliminates maintenance problems with nearby equipment and electrical panels.
Frequent Starts and Stops - Each conveyor can be started and stopped under full load up to five times per minute without placing high stresses on the drive components.
Upper Level Installations - Because the dynamic forces are isolated, units can be easily installed on upper floors.
Minimal Installation Time - Our counterbalanced and isolated units can be installed on standard floors which significantly lowers project costs by eliminating the time and expense of installing embedded steel beams.
High Temperature Products - Our extra heavy duty expanded trough design allows hot materials to be easily handled.
Ongoing Reliability - Our conveyors feature patented alloyed ductile iron castings with replaceable bushings offering superior strength and lower maintenance costs. Our stabilizers have no flanges for easier and faster installation when stabilizer support ties are used. They are direct replacements for aluminum rocker arms.
Contact us with your problems and let our design engineers help you improve your operation with our time, space and labor saving ideas and equipment.